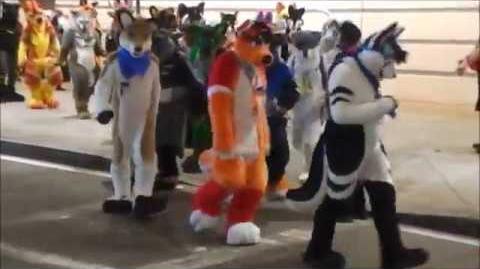 The Furry Axis is an union of factions opposed to the Gamer's Alliance. They are known for being bone heads and thot's The Furry Axis is currently involved in the Gamer-Furry War. They are known for their large forces, unyielding durability and their ability to infect others.
The Furry Axis is currently comprised of 4 main groups:
Edit
| The Furry Axis | Descriptions |
| --- | --- |
| Furries | This is the most prevalent of the group. The Furries are an extremely durable force and the primary force fighting the war in the Furry Axis. |
| K-Pop Fangirls | A prominent force within the group, the Fangirls are obsessed within Korean culture. They love to spread this culture to other people whether or not they intend to accept it. |
| Weeaboos | Weeaboo are the Furry-aligned side of the Weeb faction. They have split with Weebs, who are instead Gamer-aligned. |
| Emos | The Emos are only capable of harming themselves. Poses no threat level to The Gamer's Alliance alone. |
Community content is available under
CC-BY-SA
unless otherwise noted.