Saness, also known as SANESSSS, is a parody of sans from Undertale created by Sr. Pelo in his video Underpants: Genocide Ending [FOOLS!!!].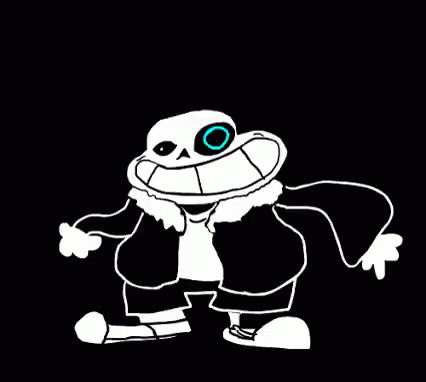 Appearance
Edit
He strongly resembles Sans, but with a larger left eye containing a cyan ring for his iris, along with a deformed body.
Further Information
Edit
(why the hell there is spanish)O video "Cueca: Fim do Genocídio !!!" começa como um vídeo normal, até que tudo de fato e "MOGOLOVONIO" comecei a tocar. É um vídeo de brincadeira respondendo a todas as pessoas pedindo por um vídeo de "Cueca: Fim do Genocídio". Ele também aparece no final de "Underpants: Genocide: Spare sans", onde Underpants Sans o confronta.this is deh links
☀https://www.youtube.com/watch?v=7OqOY1kZhL0
Saness is highly synanymous with the song "MOGOLOVONIO", a parody of "Megalovania" where the music is a very, VERY dumb-sounding acapella of the original song. He's rarely mentioned with a theme song other than "MOGOLOVONIO".
Bone gun (Fires a gigantic bone disproportionate to it's tiny size when still in the gun)
Tom's Head (from Tom and Jerry, can fire a big ass lazer from it's mouth)
Notable Quotes
Edit
"SSSSAAANNNEESSSSS!!!" —In Underpants: Genocide: Spare sans.
"DO YOU WANNA HAVE A BAD TOM???" —First Said In

Underpants: Genocide [APRIL FOOLS!!!] (Tom's Head from Tom and Jerry flashes quickly on the screen after he says this)

"BOOM!" — Underpants: Genocide Ending: Spare sans.
"SSSSAAANNNSSSSSSS DANCE" ☃☃: Cueca: Genocídio
"MOGOLOVONIO" is spelt the same as "Megalovania", except with all the vowels as "O"s.
spanish is ugly
no it is not you are ugly
Community content is available under
CC-BY-SA
unless otherwise noted.