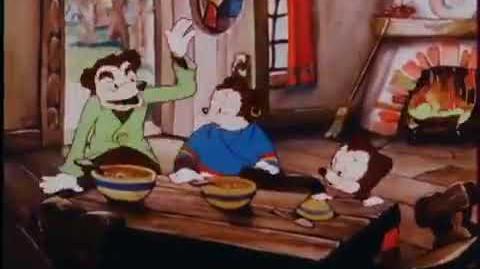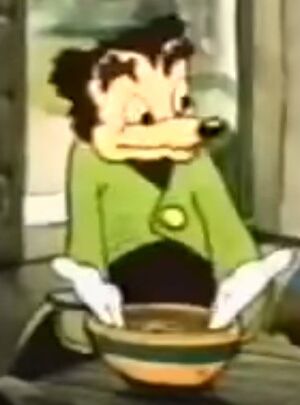 Somebody toucha my spaghet is a clip of a bear and his family entering their cottage, the bear (Papa Bear) then smacks himself on his head while explaining, "Somebody toucha my spaghet!"
The somebody toucha my spaghet bear animation is a clip from a cartoon called "The Three Bears" which made by a studio called "Terry Toons". The cartoon is an animated retelling of the children's fable "Goldilocks and the Three Bears." However, this version makes several changes to the orginal, giving the bears a stereotypical thick Italian accent, having the bears eat spaghetti instead of porridge, and being welcoming to Goldilocks after she shows that she can play the fiddle. In the cartoon, the titular Three Bears find their home broken into. This studio began in 1929. It was one of the cheaper studios at the time. The cartoon was created in February 10, 1939. [1] Papa Bear was voiced by Arthur Kay. Little is known about Kay, but according to a newspaper[2], Kay has worked for the radio. These were the companies that Kay worked for:
References
Edit
Community content is available under
CC-BY-SA
unless otherwise noted.