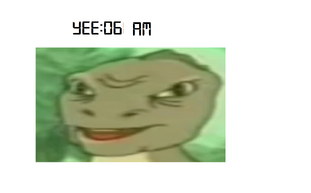 Expand Me. I DARE you!
This article is a Mini-Stub, and is urgently in need of expansion. Help Teh Meme Wiki by making it bigger.
Yee o'clock is made by (Unknown) and was made on August 1st 2020. Yee o'clock is originally from Oro, the dinosaur that made the entire yee meme. It should be a proper meme in the future!