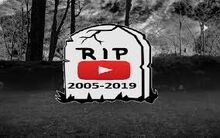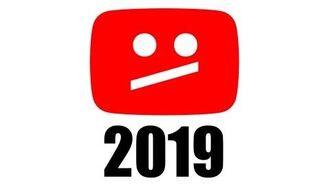 YouTube: Insanity Apocalypse is a predicted event that will result in the destruction or failure of YouTube. This is predicted with problems on YouTube such as the YouTube copyright system, unnecessary demonetization and stupid rules and guidelines. This event started in 2017 witht the problems of the YouTube copyright system. In 2018, the EU has successfully implemented Article 17 (formerly known as Article 15 and Article 13) and has now mainly demonetized the entire United Kingdom using copyrighted content. Now in 2019, a YouTuber named Steven Crowder made fun of a Vox journalist's sexuality. Due to this YouTube implemented "Creator-On-Creator harassment" which basically prevents YouTubers from criticizing each other and calling each other out. Due to this several channels have been demonetized such as #DramaAlert, Combat Wombat, TheTekkitRealm, Optimus, JT, Kodak Wk and many others. A YouTube commentary channel named Fainted has been terminated due to "harassment" even though it was a harmless video based on constructive criticism. Future predictions include the destruction of YouTube gaming.
Community content is available under
CC-BY-SA
unless otherwise noted.